Sadly, Darren Sproles broke his arm and tore his ACL on the same play. Fantasy footballers pour one out for the one of the fun players of this generation while also looking ahead to the doors of opportunity opening for players like Wendell Smallwood in week 4. Here are five players on most league waiver wires who can help you this week or be stashed away pending their immanent breakouts this season based on advanced stats, metrics, and analytics profiles.
Deshaun Watson
After years of quarterback  purgatory, the Houston Texans may have found a guy who can create points for them. In the 36-33 loss to the New England Patriots, Deshaun Watson showed signs of not just being a starting quarterback, but one who can put up good fantasy numbers.
Watson has shown extreme confidence with his willingness to push the ball downfield. He has 15 Deep Ball Attempts so far, good for #6 among all QBs. That play making ability is clearly shown in his 29 yard touchdown toss to Bruce Ellington in the first quarter against the Patriots.
What is most likely to hamper Watson during his rookie season is the quality of his supporting cast. Texans skill position players have a -13.89 Supporting Cast Efficiency, among the worst in the league. In addition, his offensive line looks leaky, and the Texans will likely be counting on Duane Brown to eventually end his holdout in order to get better protection. Hopefully the offense will settle down by mid season and Watson can start producing more consistently. Until then, keep him on your bench unless the matchup is too good to pass on.
Wendell Smallwood
Wendell Smallwood has truly been blessed with opportunity in the form of the Darren Sproles injury. Legarrette Blount is the only other major player in the Philadelphia backfield at the moment, and while Blount is good at what he does, he possess a limited skill set which should give Smallwood every opportunity to step into a bigger role.
---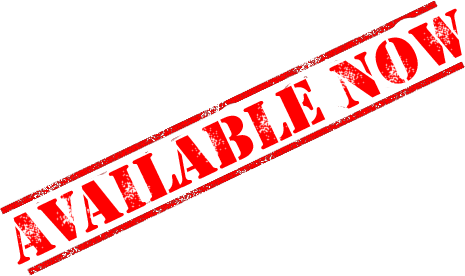 ---
Smallwood possess very good speed with a 4.47 (85th percentile) 40 yard dash, and a 104.2 (75th percentile) Speed Score. However, he's not very explosive, posting a 117 (38th percentile) bust score. The Eagles would be wise to try and get him the ball in space, making him a good candidate to catch screen passes and swing routes out of the backfield like Sproles.
Smallwood has greater appeal in PPR leagues as he will more likely make his living as a receiver rather than toting the ball between the tackles. With a super low ADP of 167.11, Smallwood will likely still be available in most leagues. Go get your Darren Sproles replacement today!!
Josh Doctson
Josh Doctson finally made himself known to the NFL after hauling in an electric 52 yard touchdown against the Raiders last Sunday. It was a huge step forward from a former 1st round pick who played in just two games his rookie year. Looking more closely at his profile, Doctson absolutely oozes with potential
Josh Doctson is far above average in every single measurable, with his 135.2 (97th Percentile) Burst Score, and his 10.35 (96th percentile) Catch Radius being the two standouts. He also touts a very impressive 38.6 percent (75th Percentile) College Dominator Rating. Doctson is a guy who is used to carrying the load for his team.
Josh Doctson has the chance to step up and become the No.1 receiver on the Redskins. Terrelle Pryor still showing signs of struggling at the wide receiver position, and Jamison Crowder is showing that he is perhaps best as a slot man. Doctson is now starting to look like the man to pick up all of the production that Pierre Garcon and DeSean Jackson left behind, don't be surprised if he cracks 1,000 yards receiving by the end of the year.
Vernon Davis
Don't let the fact that Vernon Davis is the No. 2 TE in Washington distract you from how good he is. Davis could start for half of the teams in the NFL if given the opportunity. Davis put his skills on display this past Sunday with 5 receptions on 5 targets for 58 yards and 1 touchdown.
With Jordan Reed continuing to be plagued with health issues, Davis is guy who you can consider starting week-to-week depending on whether or not he's going to be the primary tight end for Washington. Reed's status is the ultimate key for deciding whether or not to play Davis. With Reed active for the first two games, Davis had a Target Share of just 2.5 percent and 3.7 percent  respectively, while posting a 16.7-percent target share without him. While Davis may not be a guy that you can count on every week, he still is worthy of a roster spot. He posses tremendous value at a position where good fantasy players are hard to come by. On short notice, he is capable of stepping in a performing like a true starter.
Jamaal Charles
How the dead have come back to life. After playing in a total of eight games over the past two seasons, the career of Jamaal Charles appeared to be in jeopardy. Three games into his Denver Broncos career, Charles now looks like a player who could have a lot of success operating as a 10-12 carries a game, change of pace back.
Jamaal Charles has shown signs of his old, elusive self. He has posted 43.3 percent Juke Rate through the first three weeks, good for No. 6 among all backs, while also creating 2.5 yards per touch, good for No. 5 among running backs. The Broncos have also shown that they trust Charles with the ball when they need tough yards, giving him seven red zone carries and two goal line carries so far this season.
While he will not likely see lead back snaps unless CJ Anderson is injured, Jamaal Charles remains a very interesting flex option. He still has great play making ability with the football in his hands, and is worth starting if a favorable matchup presents itself to him.