The Atlanta Falcons offense is primed to explode in 2019. The team upgraded from the inept Steve Sarkisian offense to the Dirk Koetter offense. The latter of which has finished third in pass attempts for two straight years. The team has solid athletes across the entire depth chart, a consolidated target distribution and a defensive system that forces them into shootouts. The advanced stats and metrics indicate that this is the perfect situation to target in fantasy football leagues.
MVP Candidate QB
Matt Ryan has been among the most prolific quarterbacks since landing in the NFL. He has now posted eight-straight seasons with over 4,000 passing yards and 20 touchdowns, including his 2016 MVP campaign. While he had a down year in 2017, Ryan bounced back to near-MVP form last season.
Ryan thrived in spite of scrambling for his life last season, evidenced by a a 79.5-percent (No. 25 among qualified players) Protection Rate in 2018. The Falcons rectified this, brigning in five free agent linemen and selected two more in the first round of the NFL Draft. His protection will bounce back, giving him more time to connect with his receivers deep. Despite finishing No. 2 among QBs in fantasy points per game last season, he is currently drafted outside the top five players at the position. Buy the positive signals and target him in drafts.
Julio Jones, Alpha Receiver
At the top of the target pecking order lies Julio Jones. He is the epitome of an alpha dog receiver in the NFL, and will get his targets. Jones has posted a 28-percent Target Share in each of the last five seasons, and has finished No. 1 in yards per route in each of the last two. The only possible knock on him has been his low touchdown total, but he put that to bed last season in finding the end zone eight times.
---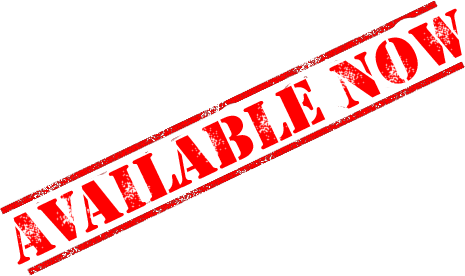 ---
Jones requires second-round draft capital this year, but he is worth it. He finished as a WR1 in 10 games, proving to be among the most consistent fantasy weapons. He also has monster weekly upside, with three career 250-plus yard games. Not to mention that he also plays in the NFC South, meaning he gets poor cornerback play at least six times this year.
Calvin Ridley Volume Bump
Elite speed and crisp routes: that's what Calvin Ridley was sold as heading into 2018. Riley delivered, blazing by defenders with multiple touchdowns of 75-plus yards as a rookie. His route running also translated instantly, with his 1.84 Target Separation ranking No. 6 among receivers. This combination helped him score 10 touchdowns, leading to 2.25 (No. 9) Fantasy Points per target and a +25.6 (No. 4) Production Premium.
On the other hand, Ridley's touchdown total is bound to regress, being that he was only expected to score 3.6 based on his minimal usage in the red zone. The good news is that he will see a bump in volume as the Falcons phase Sanu in favor of the dynamic sophomore. The increase in target share will offset the touchdown regression, meaning a more productive second year is within his reach.
Breakout Tight End Candidate
Instead of paying a premium for flashy names, fantasy gamers should be targeting Austin Hooper in the middle rounds. Hooper was sneaky-productive last season, posting 10.1 Fantasy Points per game , good for No. 8 among TEs. He was also efficient, posting an 80.7-percent (No. 1) Catch Rate. Like his teammate Ridley, Hooper is also elite at generating separation. He uses his 11.32 (82nd-percentile) Agility Score to get wide open, evidenced by his 1.91 (No. 4) Target Separation ranking. Getting open and catching the ball is the most important thing a tight end can do, and Hooper happens to do both. If he can see positive regression in the end zone and improve on his four touchdowns, he'll post elite-TE1 numbers in 2019.
Late-Round Zero-RB Target
Brian Hill is an Underworld favorite and a deep running back sleeper. Devonta Freeman has started all 16 games in a season only once in his career and is coming off a lost 2018 season. Hill stands at 6-1, 219 pounds, offering a more physical frame for red zone work. He also finished last season strong with 154 total yards at 7.8 yards per carry in Weeks 16 and 17.
The honorable Judge Ito Smith is in danger of losing his job, with Falcons coaches saying the depth chart is wide open after Freeman. Smith was neither elusive nor explosive on his touches last season, ranking outside the top 30 in Juke Rate and yards per touch. Hill has flashed in the preseason thus far and may pay off in a big way as a last-round draft pick.
Conclusion
The Falcons have a potent offense capable of putting up massive point totals in 2019. This makes Atlanta a solid team stack in season-long and best ball leagues, but even one piece of this offense will pay off for fantasy. If you miss out on the Kansas City offense, target these guys. It's only a matter of time before they are regarded as the Chiefs of the NFC.