There are many ways to define what makes a dynamic football player. Cam Akers and Tyler Johnson didn't play on special teams in college, so they're not dynamic in that sense. They both, however, played quarterback in high school. Meaning they have a kind of on-field dynamism and feel for the game that can't be taught. Naturally, this shows up in their college production metrics. They're still undervalued relative to their peers in both real life and in fantasy football despite this, but I digress. Dynamism is a trait that we at PlayerProfiler and Breakout Finder place a heavy premium on when evaluating college prospects. No one in the 2020 NFL Draft embodies this trait more than Lynn Bowden.
Bowden started his high school football career as a running back before becoming a dual-threat quarterback. He also played basketball, another dynamism check mark in his favor. The No. 2 "athlete" recruit in the 2017 class per 247 Sports, he went to Kentucky as a four-star prospect. He earned All-SEC Freshman team honors as a kick returner. Though it may be more impressive that he recorded 210 receiving yards in college football's toughest conference in his first year playing the wide receiver position. His 20.9 Breakout Age may rank in the 40th-percentile among qualified wide receivers, but it's more important to pay attention to how quickly he progressed in his new position. All while adding 146 punt return yards and two touchdowns in his first year returning punts.
What Bowden did in his junior season is unprecedented. First, he caught 30 balls for 348 yards and a touchdown in the first five games. Good enough to lead the team in receiving for the entire season. After injuries to the starting and backup quarterbacks, he was inserted at the position thanks to his prior experience. He proceeded to lead the entire SEC with 1,468 rushing yards. With 1,369 of them and all 13 of his rushing touchdowns coming in his eight games at quarterback. He was 288 yards away from also leading the team in passing, and on 52 fewer attempts. He had three games with 200-plus rushing yards and two touchdowns, with another at 196 yards. His 35.6-percent share of the team's yards from scrimmage ranked No. 5 in the nation. There was nobody more deserving of the Paul Horning award as the nation's most outstanding all-purpose player.
---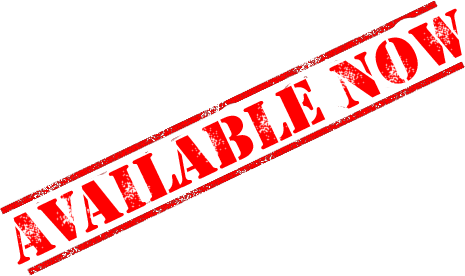 ---
Having not tested athletically this offseason, Bowden is a black box prospect in that regard. He's a player who can't be judged based solely off his 26.3-percent (40th-percentile) College Dominator Rating or 11.4 (10th-percentile) College YPR. Given the trajectory of his career and the conference he played in, he's lucky to have recorded anything close to those numbers. It's more important to pay attention to data points such as his Dynamic Score nearly breaking the Breakout Finder. Or how at 5-11, 204-pounds, his 28.4 Body Mass Index (BMI) ranks No. 5 among incoming rookie receivers. Though his comps are skewed by the individuality of his profile and his extenuating circumstances, his Best Comparable Player being Deebo Samuel makes sense on many levels. Both can be used in a variety of ways and, given the way the league is trending, fit the prototype of the modern-day alpha receiver.
Bowden has an Index Rating of 118.9 on PlayerProfiler's new NFL Draft Big Board. This feature aggregates 7-round mock drafts from 10 sources to give us an idea of where players may be drafted. His Index ranking pegs him as a mid-fourth round pick. However, his individual projections vary wildly, ranging from Round 2 to Round 6. If there's ever a year where we shouldn't be surprised to see a player like Bowden sneak into the back half of Day 2, it's a year where the wide receiver class is this deep and the draft itself projects to be the most unpredictable of all time. He's the perfect upside flyer in the third round of rookie drafts and the No. 12 receiver in our rookie rankings. Though his upside is high enough that it's hard to find fault with taking him in the second.