Many dynasty leagues have already conducted their rookie drafts, with gamers picking up undrafted rookies to fill their taxi squads by now. An explosive running back talent overlooked by the dynasty community is currently available in over 96-percent of MFL leagues. Denver Broncos rookie running back Levante Bellamy has no NFL draft capital, a diminutive BMI at the running back position, and joined a crowded backfield consisting of Melvin Gordon and Phillip Lindsay after the NFL Draft concluded. A deeper look at Bellamy's advanced stats and metrics, and the Broncos organization, reveals a free square dynasty pickup to make in competitive leagues.
Player Profile & Athleticism
Undersized running backs need two skills to succeed at the professional level: speed and receiving ability. With a 4.50 (77th-percentile among qualified running backs) 40-Yard Dash and a 129.7 (91st-percentile) Burst Score, Levante Bellamy checks the first box. He also had a 7.6-percent (54th-percentile) College Target Share that included a 30 catch season in 2018.
Bellamy did not come to Western Michigan as a running back. According to 247Sports, he was the No. 13 wide receiver and No. 499 overall prospect in the 2015 class. Western Michigan listed him at wide receiver on their roster in 2015. With elite burst displayed at the NFL Scouting Combine and a football background as a receiver, he profiles as an under the radar running back set to succeed at the professional level.
Opportunity and Competition
Melvin Gordon and Phillip Lindsay have the top two spots on the depth chart locked up on the Denver Broncos for this season, but the third string running back spot is wide open. Sorry Royce Freeman truthers, but the Broncos have given him 319 touches in 30 games over the last two seasons and he is a replacement level talent at running back with an alarming 15.4-percent (No. 50) Juke Rate and 0.8-percent (No. 54) Breakaway Run Rate. It's fine to disagree about Freeman; the Broncos agreed when they signed Gordon to a two year, $16 million contract this past offseason. Khalfani Muhammad has been in the NFL since 2017 and has failed to register a regular season snap.
Levante Bellamy will move past a plodding running back and a career practice squad player to begin the 2020 season as the Broncos No. 3 running back. Looking at the Denver running back contract situations, notice that Bellamy is the only one under contract for the 2022 season.
The Broncos will have to choose who to keep between Gordon and Lindsay when they both become free agents. Lindsay will get a pay raise when he gets past restricted free agency in 2021 and makes it to unrestricted free agency the following year.
Role
The Broncos signed Melvin Gordon and he will be the primary running back in their 2020 backfield. They will not pay Phillip Lindsay when he is due for his second contract after already opting to pay another running back $8 million per season. Instead, they will replace him with a player who better fits the complementary running back role to Gordon.
When compared to Lindsay, Levante Bellamy is the more explosive player with better hands. Lindsay dropped seven passes on 48 targets, giving him a 72.9-percent (No. 30) Catch Rate. Running backs within 0.2 targets per game of Lindsay last season were far less of a liability as pass catching backs.
Conclusion
The Denver Broncos showed what they thought of their 2019 running back duo of Phillip Lindsay and Royce Freeman this offseason by bringing in Melvin Gordon. Freeman is finished in Denver and Lindsay will be replaced in the near future. Rookie running back Levante Bellamy is in an excellent position to make the team in 2020.
---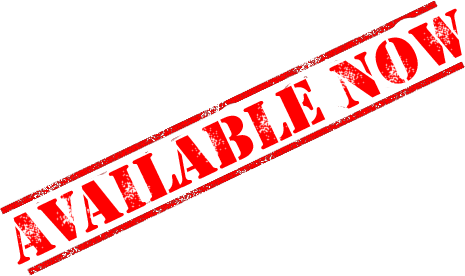 ---
Looking ahead at future opportunities, Bellamy has the skillset to allow the Broncos to move on from Lindsay instead of committing a multi-year, expensive contract to a backup running back whose 11.6-percent Drop Rate on 95 career targets will limit his role to early down work when Gordon needs a breather. For Whom the Bellamy Tolls signifies the end of Lindsay and Freeman's football futures in Denver. He is the better back to partner with Gordon going forward in fantasy football.