The Jaguars began the off-season restructuring the front office and coaching staff bringing in Tom Coughlin as VP of football operations and naming Doug Marrone as head coach. While coach narrative is typically just narrative, TJ Hernandez sums it up nicely indicating the play calling and offensive philosophy of a head coach can and will have an effect on player outcome. Both Coughlin's and Marrone's play calling history suggests a run heavy approach.
The Jaguars offseason moves also signal a strong push toward a more run focused offense as they spent top-5 draft capital on LSU running back Leonard Fournette, made attempts to bolster their offensive line in drafting Cam Robinson and acquiring Branden Albert via trade. Unfortunately for the Jags, the Albert move didn't work out so well as he retired – then attempted to un-retire.
Overall, the Jaguars offseason moves both in the front office and on the field signal the team eschewing to a run first approach.
Quarterback
Blake Bortles
Doug Marrone recently resurrected Blake Bortles as the week 1 starter, concluding he has never seen Bortles better. But the third year starter will be hard pressed to keep the starting nod through all 16 games. Bortles appeared to be a QB on the rise after a 2015 season in which he averaged 21.1 fantasy points per game (No. 5 at the position) and posted 7.3 yards per attempt (No. 15 overall). However a 46.4 Total QBR in 2015 foreshadowed his fall from fantasy grace as Bortles had a replacement level 2016 which was mostly a product of opportunity demonstrated by Jacksonville's 659 pass attempts (No. 4 overall) as opposed to on-field efficiency. A look at Bortles efficiency metrics from last season tell the tale of another first round QB bust and that is a player leave on the waiver wire this season:
Chad Henne
If the Jaguars turn to Chad Henne after the eventual Bortles failure it won't matter much. Henne last saw meaningful snaps in 2013 when he averaged 10.8 fantasy points per game (no. 42 at the position) and had even worse efficiency numbers than Bortles. If only the Jaguars had another highly efficient, ball protecting quarterback to turn to.
Running Back
Leonard Fournette
Leonard Fournette is a size-speed freak running a 4.51 forty-yard dash while measuring in at 6-foot, 240-pounds, which equates to a 116.0 Speed Score (96th-percentile). Unfortunately little else is known about Fournette's athletic metrics as he did not perform enough drills during the 2017 scouting process (although his sub-par 28.5 inch vertical jump results at the NFL Combine indicates that these results may have been below average at best). Athleticism aside, Fournette dominated the college competition posing a 38.8-percent College Dominator Rating (82nd-percentile), a 6.5 College Yards Per Carry (85th-percentile), and a 11.9-percent College Target Share (83rd-percentile).
With an ADP of RB 11 and going at about the beginning of the third round in MFL ADP, Leonard Fournette is being drafted as an RB1 based on talent and perceived opportunity. Historically speaking Fournette is most likely primed for a large workload. Below is a chart of the running backs taken in the top 10 the past 10 seasons:
Darren McFadden and C.J. Spiller aside, every running back drafted in the top 10 has finished in the top ten in fantasy points per game. Of the last 3 top ten running backs selected in the NFL draft all three had an Opportunity Share higher than 70-percent.
The risk in drafting Leonard Fournette lies in his injury history and poor surroundings. Fournette is apparently already nursing an ankle injury which plagued him through his college career. In addition, Jacksonville's offensive line was near bottom of the league bad evidenced by a 81.9 run blocking efficiency rating on PlayerProfiler.com (No. 25 overall) and did not add much to its depth chart this offseason. Couple these concerns with a with a QB unable to display NFL level competency and Fournette's floor is Todd Gurley – 2016 Todd Gurley.
Chris Ivory & T.J. Yeldon
The Jaguars incumbent backfield of Chris Ivory and T.J. Yeldon will rightfully yield significant opportunity to Fournette. Both Ivory and Yeldon were woefully inefficient in a timeshare last season with Ivory posting a -11.4 Production Premium (No. 57 at the position) and Yeldon posting a -10.6 Production Premium (No. 55 at the position). If the Jaguars revert back to the old timeshare in the event of a Fournette injury, no one in the backfield will be worth owning in fantasy.
Corey Grant
The only running back worth monitoring regardless of a Leonard Fournette injury is Corey Grant. Grant ended his 2016 campaign on a high note turning 18 carries and 2 targets into 137 total yards and a touchdown against the Colts in week 17. He has continued to flash this preseason where he put his chart topping athleticism on display: 135.2 (97th-percentile) SPARQ-x Score. Grant is an elite level athlete with a 114.4 Speed Score (95th-percentile), 126.4 Burst Score (85th-percentile), 11.08 Agility Score (79th-percentile). In addition, he flashed above average strength at the Auburn Tigers pro day lifting 22 reps of 225  pounds (67th-percentile).
The major red flag on Corey Grant's profile is his college production as Grant only posted a 7.3-percent College Dominator Rating (1st-percentile) failing to beat out Cameron Artis-Payne and Tre Mason for meaningful snaps in the Tigers offense. College production aside, Grant has shown that he has the athletic chops to excel in the NFL and could carve out opportunity spelling Fournette. He is name to monitor in deep leagues and an interesting deep dynasty stash.
Wide Receiver
Allen Robinson
Allen Robinson broke out in 2015 finishing with 19 fantasy points per game (No. 8 at the position). However, his efficiency cratered in 2016 with a -20.1 Production Premium  (No. 96 at the position) vs. +18.5 Production Premium in 2015 (No. 15 at the position) thanks in part to Blake Bortles and a drop in total touchdowns with 6 (No. 21 overall) in 2016 vs. 14 (No. 1 overall) in 2015.  As a result Robinson failed to turn a massive 150 targets (No. 9 overall) into even a top 30 WR finish.
Allen Robinson should rebound in year four as he is not long removed from posting a 37.9-percent College Dominator Rating (73rd-percentile) and Breakout Age of 19 (88th-percentile). In addition, Robinson possess elite athletic metrics highlighted by his 10.26 Catch Radius (90th-percentile), and 129.8 Burst Score (87th-percentile). If Robinson is able to see some touchdown reversion in 2017 he could find himself with another top 24 WR finish. However, with a likely reduction in targets, due to the Jaguars anticipated run heavy approach, and with Robinson off the board as WR21 he makes for a concerning pick at his current ADP.
---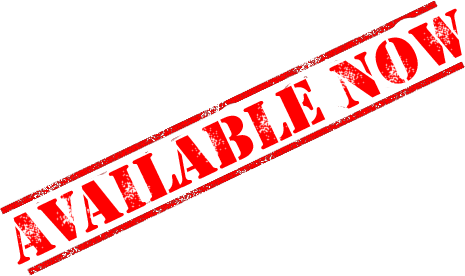 ---
Marqise Lee
Robinson's 2014 draft classmate, Marqise Lee was finally healthy last season and as a result finished as the Jaguars' most efficient receiver posting a 14.9-percent Target Premium (No. 15 overall). Despite his efficiency, Lee only finished as WR 47 with 10.8 fantasy points per game, seeing 105 targets over the course of the season.
Marqise Lee is an intriguing prospect with above average athletic metrics in a 128.1 Burst Score (83rd-percentile), 10.97 Agility Score (75th-percentile), and 10.17 Catch Radius (78th-percentile). However, even with these metrics, and past efficiency in his corner, Lee will need an Allen Robinson injury to amount to much from a fantasy perspective in 2017. Simply put Lee is the second WR on a run first offense, with an underrated defensive.  Fantasy players can find much more upside in other players where Lee is going in drafts at WR 69.
Allen Hurns
Allen Hurns took advantage of a Marqise Lee injury in 2015 and finished the season as WR 32 in points per game (15.1 points per game). Hurns was uber-efficient in 2015 posting a +29.0 (No. 7) Production Premium and a +31.3-percent (No. 7) Target Premium.  Hurns came crashing down to earth in 2016 posting only 9.2 fantasy points per game (No. 62 at the position). He possesses the double whammy of lack of athleticism evidenced by a 91.9 SPARQ-x Score (12th-percentile), and below average college production illuminated by his 28.8-percent (46th-percentile) College Dominator Rating, which helps explain why Hurns' production and efficiency collapsed in 2016. Hurns recently fell to the No. 5 WR position on the Jaguars official depth chart and is not worth consideration in any league.
Dede Westbrook
Dede Westbrook parlayed starts against second and third stringers into preseason DFS glory posting a total of 13 catches for 288 yards and 2 touchdowns. Westbook's profile suggests that there is more to come when he is able to see consistent snaps as the Jags third receiver. Westbrook is prone for the big play with a College Yards Per Reception of 19.1 (9th-percentile). Combine this with a 38.2-percent College Dominator  (74th-percentile) and 4.44 speed (83th-percentile), and you have a prospect that compares to Will Fuller and John Brown. Westbrook is a preferable stash in deeper formats and someone whose snaps should be monitored as the season goes on.
Tight End
Marcedes Lewis & Company
It's bad. It's real bad. Marcedes Lewis will spend most of his time blocking as an extra lineman. There is no fantasy value here. Although, if you're really feeling masochistic, Ben Koyack and Neal Sterling are names to monitor in the deepest of all formats in the event of a Lewis injury. Koyack has above average speed at the position. Sterling has above average metrics in a 11.32 Agility Score (79-percentile) and a 10.15 Catch Radius (77-percentile) but lacks every-down tight end size.
Conclusion
The Jaguars are headed for a run first offensive scheme in 2017. However, with a sub-par offensive line, this approach will most likely result in an anathema to the fantasy outlook of all skill position players involved. While Leonard Fournette, and Allen Robinson have high ceilings they also have very high ADPs for the risk that exists in their floor. For these reasons, The Jags as a team should be treated as JAGs and not make your fantasy squad in 2017.