Over the last few years, I've established a reputation for myself in my leagues as a trader. My drafts have been catastrophic (Jordy Nelson and DeMarco Murray at the 1-2 turn last year!), so I've relied on in-season roster moves to build a competitive roster. When searching for trade candidates, I look at volume to identify players who have amassed fewer fantasy points than their usage would suggest. Touchdowns are unpredictable, so I focus on heavily targeted players. Without further ado, here are three wide receivers that stand out as buy candidates heading into Week 4.
Julio Jones, Atlanta Falcons
He may never score a touchdown, but no wide receiver in the league is more involved than Julio Jones. Jones leads the league in Weighted Opportunity Rating (WOPR), a metric that combines target share and air yards share into a single metric. Jones also paces the league in air yards and market share of air yards and ranks second in target share.
After posting a 10-catch, 169-yard line in Week 1, Jones has caught only five passes in each of the last two games. In fact, Calvin Ridley has posted better fantasy numbers than Jones for two consecutive weeks. Fantasy owners may be getting frustrated with Jones' inconsistency and lack of touchdowns, meaning now is the time to trade for him. 
According to PlayerProfiler.com, Jones has three end zone targets and an expected touchdowns total of 1.2. Surprise, surprise: Julio Jones has fewer touchdowns than expected. At this point in his career, it's safe to say that he isn't as much of a factor in the red zone as we would like. Still, he has positive regression coming his way based on his usage. Ridley's breakout performance might worry some fantasy owners, especially given that he paced all Falcons receivers in targets in Week 3. Still, Jones' usage through three weeks is tops in the league, so he's a buy candidate heading into Week 4.
Corey Davis, Tennessee Titans
The No. 5 overall pick in the 2017 NFL Draft, Corey Davis has shown glimpses of stardom during his year in the league. His production thus far in his career has not lived up to the price Tennessee paid to get him, but the breakout is coming. Through three weeks, Davis' 30-percent target share ranks No. 9 among qualified wide receivers, and his Total Target Distance Share also ranks among the top-15 NFL receivers. Tennessee's run-heavy scheme has limited Davis' raw targets and air yards, but we can reasonably expect the Titans to pass more moving forward. 
---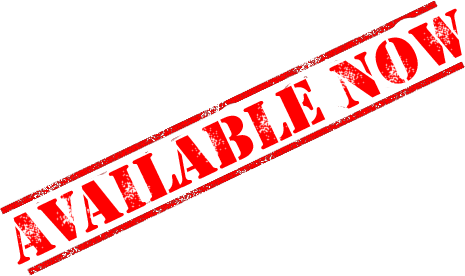 ---
As it stands, the Titans have run the ball on 53.6-percent of their plays so far. For reference, the second-most run-heavy team in the NFL is the 49ers at 49.3-percent. The Titans have always been a run-heavy team, but they still passed on 51.4-percent of plays in 2016 and 52.8-percent of plays in 2017. That might not seem like much of a difference, but that's an extra 3.9 passes per game if they passed at the same rate as 2017 (they are on pace for a similar amount of total plays as last year). At Corey Davis' current 30-percent target share, that's an extra 18.7 targets for the season. 
The Titans will likely start passing more as Marcus Mariota's health improves, although an improved defense and a new coaching staff make that less of a certainty. Coming off a matchup against Jacksonville's secondary, Davis' fantasy value is at a seasonal low. Pounce on the opportunity to secure fantasy-relevant volume at a reasonable cost, and buy Davis before his fantasy production aligns with his volume. In 2017, every fantasy WR1 achieved a 20-plus-percent target share per PlayerProfiler's Data Analysis Tool. Furthermore, only two receivers crested a 30-percent target share (Antonio Brown and DeAndre Hopkins), and each scored greater than 20.0 fantasy points per game last season. 
Allen Robinson, Chicago Bears
Similar to Davis, Allen Robinson's volume looks like that of a top 24 WR, but he is the WR47 through three weeks. Robinson ranks 10th in WOPR, 17th in target share, and fifth in air yards market share, but he has disappointed in two of three games this year and has yet to reach the end zone. By now, we know that volume is a much better indicator of future fantasy production than touchdowns, so Robinson is a player to target while his value is low.
With Robinson, there is reason to be concerned about Chicago's quarterback play. Mitchell Trubisky has not taken the step forward that Bears fans were hoping for, as he ranks 32nd out of 40 quarterbacks in adjusted net yards per attempt index (ANY/A+) through three games. The Bears rank 22nd in pass success rate at 43 percent.
While Robinson's ceiling is capped by Trubisky's struggles, his volume gives him a steady floor as he continues to build confidence in his knee and rapport with Trubisky after his season ended in Week 1 last year with a torn ACL.
What do all three of these wideouts have in common? They all rank in the top-12 in weighted opportunity and all have zero touchdowns. I don't necessarily target players who don't score touchdowns; obviously I would prefer my players to score over the alternative. However, touchdowns are difficult to predict. Chase the volume, and the fantasy points will (probably) follow.