Camaron Edgecomb
Fantasy Football Analyst | Lead Newsletter Writer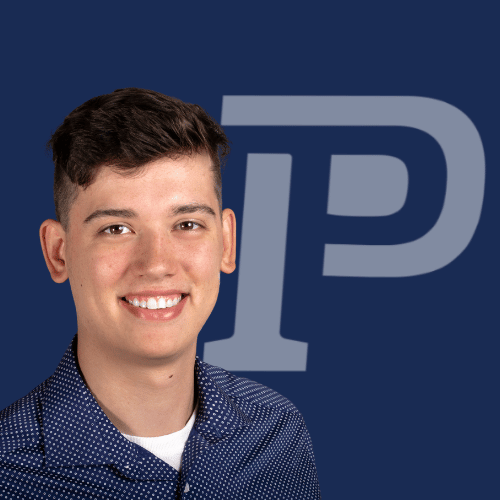 Introducing fantasy football analyst Camaron Edgecomb, a fresh addition to PlayerProfiler bringing a wealth of fantasy football expertise. Hailing from the renowned Fantasy Football Newsletter on Substack, Camaron seamlessly takes the reins of our weekly newsletter content. For the past year, he's captivated audiences with The False Start Fantasy Podcast. In this podcast, he delves into the intricate strategies of dynasty and redraft leagues. Additionally, Camaron gives fantasy gamers a unique insight into all fantasy football formats.
Camaron's academic journey culminated in a Computer Science degree from Emporia State University in 2022. His keen analytical skills blend seamlessly with his football acumen. Last season, his shrewd selections of David Njoku, Tyler Lockett, and Justin Fields as 'My Guys' soared past expectations, a feat he's keen on replicating. Behind his accomplishments stands his unwavering pillar of support, his wife Maddison, who fuels his drive and remains his staunchest advocate.
For an insider's take on the fantasy football realm, catch more of Camaron as a fantasy football analyst on Twitter @CamaronsEgo. Don't miss out on exploring his intriguing 'Replacement Wide Receiver Theory' on YouTube, a testament to his innovative thinking. With Camaron Edgecomb on board, get ready for a season of unparalleled insights and strategic revelations with the Player Profiler Newsletter!