Analytics Internship (Winter/Spring 2022)
Expired
Posted on December 22, 2021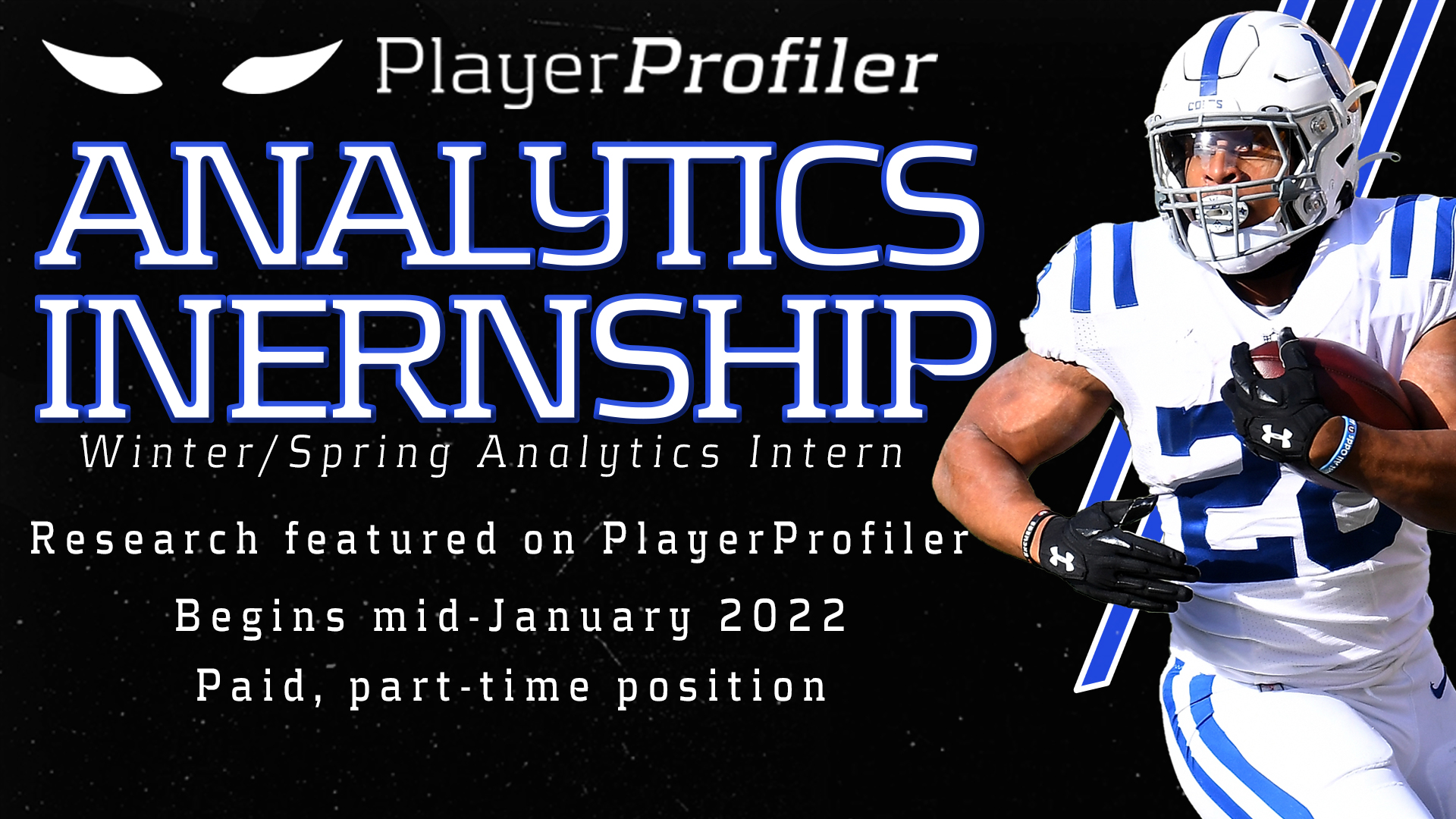 So you want to work in fantasy football? Keep reading…
We're looking for creative thinkers, pursuing a career in the analytics field. With many off-season projects in the pipeline, the analytics intern(s) will be working on a variety of fantasy football research topics, covering multiple formats of fantasy football (Dynasty/Best Ball/DFS/Redraft).
Priority will be given to individuals that are both sharp-minded behind a computer screen, as well as able to convey challenging topics to a less analytically-inclined audience. We want you to be a data story teller, and we will help you become a well-rounded analyst with a strong attention to detail and a voice in this community that's all your own. 
Qualifications:
Current college/grad student, or recent graduate

Proficiency in R preferred, but will consider exceptionally strong Python/Excel candidates

Strong fantasy football background and intuition, along with prior experience in 2 or more of these formats: Dynasty/Best Ball/DFS/Redraft

Working knowledge of PlayerProfiler/RotoUnderworld products a plus, but not required
Interested applicants should send an email to [email protected] with "Analytics Internship Spring 2022" as the subject name. Attach your resume, as well as a short (under 500 words) response to this prompt: 
"Many players under-performed their ADP during the 2021 season. Choose 1 under-performing player that you believe was a good process pick, and explain why – analytically – this is the type of profile you'll likely draft again next year at ADP." 
A sample response for this prompt to help get the wheels turning: "Allen Robinson struggled in 2021, but he's the type of player you should have taken at ADP because ________. And this is why I'll continue drafting players with Allen Robinson's profile going forward."
The analytics intern(s) will have their research featured on PlayerProfiler, discussed on associated podcasts, and the intern(s) may make a guest appearance on the Code Breaker podcast (part of the RotoUnderworld Radio Program) toward the conclusion of this internship. Applicants should expect to dedicate roughly 10-20 hours per week to research and weekly check-ins. Intern(s) will report to, and work alongside of, the Director of Analytics for the duration of the internship.