The NFL cannot get the combine right, each year ignoring players that have earned the invite and will have an impact in dynasty fantasy football. Reigning Super Bowl MVP Julian Edelman, future hall of fame tight end Antonio Gates and 2018 breakout rookie Phillip Lindsay were all snubbed. Each year NFL prospects with impressive advanced stats, metrics, and analytics-based prospect profiles are denied an invite to the combine because they came from a small school, were buried on a depth chart or lack prototypical size at their position.
Athletic Running Backs
Ty Johnson, RB, Maryland
Maryland running back Ty Johnson perfectly showcases the ineptitude of the NFL scouting industrial complex. Johnson is one of the best athletes entering the draft at the running back position. He showed truly elite speed with a pro day adjusted 4.35 (98th-percentile) 40-yard dash. Johnson has the size many running backs in this class lack at 5-10, 210. His 27 reps on the bench press would have been second highest at the combine. Johnson also showed his explosiveness with a 10.3 broad jump, 34 inch vertical and 117.3 Speed Score (99th-percentile), which size-adjusts the 40-time.
---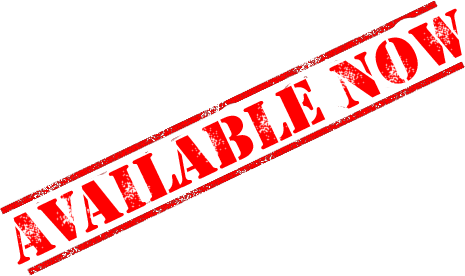 ---
Ty Johnson also has college production to go along with his outstanding measurable. He broke out in his sophomore season with 1004 rushing yards, 206 receiving yards and seven total touchdowns. He has 2635 career rushing yards and averaged 7.7 yards per carry in his senior season. Johnson also flashed on special teams, including a 100-yard kickoff return touchdown against Michigan, giving him a chance to contribute immediately at the NFL level.
Devin Ozibgo, RB, Nebraska
Devine Ozigbo played three seasons in a committee before breaking out his senior year at Nebraska with 1082 rushing yards and 12 touchdowns. He showed better hands than most backs of his size posting 203 yards through the air on 23 receptions. Ozigbo had an objectively bad 2017 season rushing but was still part of the passing game with 16 receptions for 123 yards.
Scouts say Ozigbo thrives in the passing game and makes big plays because he has better flexibility and cutting than most running backs his size (6-0, 223) and the measurable back that up. His 37-inch vertical would have been fourth-best at the combine and his 10-4 broad jump sixth-best. Ozibgo is a complete back that just lacks ideal long speed. That showed at his pro day with an adjusted 4.59 (48th-percentile) 40-yard dash and 100.5 (65th-percentile) Size Adjusted Speed Score.  Ozigbo would be an ideal fit in a zone blocking scheme.
Darwin Thompson, RB, Utah State
Darwin Thompson was overlooked because he only had one year of production in the Mountain West Conference, but what a season it was. He rushed for 1044 yards and 14 touchdowns on 6.8 yards per carry Thompson also posted back-to-back 1000-yard rushing seasons at the Junior College Level. NFL teams favor running backs with the versatility to be used in the passing game and Thompson showed that is a big part of his game. He posted 351 receiving yards and two touchdowns on 23 receptions in his only season at Utah State.
Thompson is undersized but strong and explosive at 5-8 200. His 28 reps on the bench press would have been second-most at the combine, his 39-inch vertical third-best and his 10-6 broad jump would have tied for fifth-best.  He plays with a strength rarely seen in a running back his height and shows an innate ability to keep the pile moving forward.
Small School Receivers
Scott Miller, WR, Bowling Green
Scott Miller is the quintessential overlooked small school receiver in this draft class because he is an exceptional athlete with speed and age adjusted college dominance. His pro-day adjusted 4.44 (82nd-percentile) 40-yard dash was the type of speed the NFL needed to see from the 5-9 174-pound wide receiver combined with a 10.99 (76th-percentile) Agility Score.
Miller was the team's primary kick returner his true freshman year before taking over as the number one wide receiver as a sophomore. He accounted for 36% of the teams receiving yardage with 968 and half of the team's 20 passing touchdowns leading to a 19.1 (87th-percentile) Breakout Age and 41.5 (83rd-percentile) College Dominator Rating. He was one of the best producers in this class and had the benefit of playing in the MAC where he had some of his best games against power-five conference schools, going 13-166-2 at Oregon and 10-117 at Georgia Tech.
Penny Hart, WR, Georgia State
Penny Hart had an up and down career at Georgia State but saw his draft stock rise after he was arguably the best wide reliever on the field at the Senior Bowl. He produced as a freshman with 72 receptions, 1,109 yard and eight touchdowns for a 19.2 (87th-percentile) Breakout Age. Hart posted a nearly identical stat line in 2017 after injury cost him his Sophomore season.
The Georgia State offense was terrible in Penny Hart's senior season when he led the team with 49 receptions and 669 yards, which can be attributed to a quarterback and scheme change. Hart still excelled in the return game averaging 19.9 yards per kick return and 17.6 yards per punt return with one touchdown.
Hart's ability to flash in the return game is a trait NFL teams will value, but also adds to his puzzling poor testing numbers at his pro day. He ran a 4.63 (19th-percentile) 40-yard dash, leading many to speculate on an unreported injury after he scheduled several top-30 visit with the Indianapolis Colts. Hart is built like a slot receiver with the versatility to line up inside, outside or out of the backfield and could be an excellent weapon if he is able to play faster than his pro day numbers showed.
Juston Christian, WR, Marist
Juston Christian went to a school so small they do not have their own pro day. The Marist wide receiver set school records with 4069 career receiving yards and 34 touchdowns in four seasons. He set a school record with 15 touchdowns his Senior season on 1155 receiving yards. His 17.1 (100th-percentile) Breakout Age is 8 months younger than the next best in the class.
Christian also posted a 25.1 (99th-percentile) College YPR and 51.4 (96th-percentile) College Dominator Rating. Christian does not have elite speed with a 4.43 (51st-percentile) 40-yard dash, but his refined route running shows why he was a vertical threat at Marist.