Eight game weeks into the new season, Steve Bruce left his position as Newcastle United manager by mutual consent after failing to win any of his opening games. This includes getting knocked out of the EFL Cup on penalties in the second round.
14 game weeks in, Eddie Howe has been appointed as manager but Newcastle are still winless and sit in last place. No team has escaped relegation after failing to win any of their opening 14 games.
34 game weeks in, Newcastle United were in ninth place. Well clear of the relegation zone and just six points off of eighth place. Between the last week of January to the mid of March, Newcastle were unbeaten in the seven games they played with six wins and one draw.
At the time of writing, in their last six games, they have four wins with only two losses which came against title challengers Liverpool and Manchester City. As of game week 37, Newcastle massively dented Arsenal's top 4 hopes with a 2-0 win over them.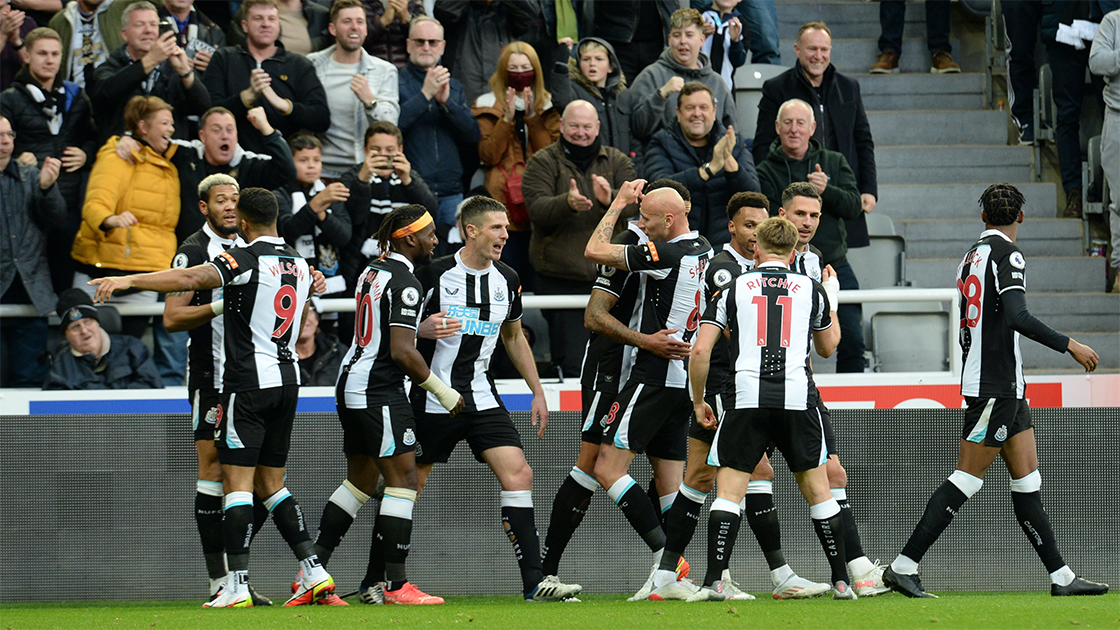 So How Did This Happen?
Naturally, this did not happen overnight. But there were multiple factors that were at play.
January Transfer Window
Newcastle United's uptick in form was down to, in no small part, a stunning January transfer window. The Magpies had an underwhelming window where none of their key weaknesses was addressed. They were still in need of a defender, midfielder and a backup striker.
They spent just a measly £25 million overall, on Joe Willock who was already part of their side on loan. On the other hand, they spent about £86.5 million in January. They brought in Bruno Guimarães (a midfielder), Dan Burn (a centre-back), Chris Wood (a backup striker), Matt Targett and Kieran Trippier (full-backs).
Guimarães has been a brilliant signing, in particular, scoring four goals and providing one assist so far. He also scored the goal that sealed the win against Arsenal. The Brazilian is an excellent passer of the ball and has brought a lot of creativity to the centre of their midfield.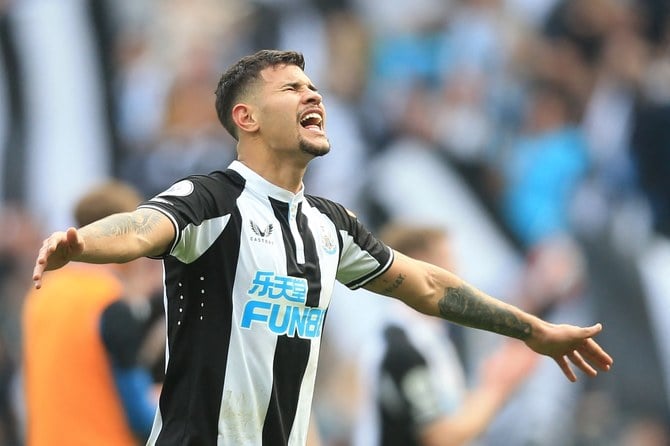 New Ownership
After a tumultuous era, Newcastle United finally announced the departure of Mike Ashley with a Saudi-led consortium taking over. A new owner rarely comes with the intention of riding out their time with the club. And if we know anything about a middle-east led ownership, it's that they come to win.
Manchester City is a good example of this. They have completely turned the side around, not just by spending money on the team but on the all-around development of the club. They have improved the state of facilities at the club and the improved the youth academy as well.
Exciting times lie ahead for the Magpies as if done well, they could easily become a force in Europe in the next few years. Newcastle have been linked to some top players for the upcoming season as well which could bolster their chances and see them push for a top 4 finish.
Tactics And Stability
With the appointment of Eddie Howe, a sense of stability returned to Newcastle that had been missing for a while. During his 13 games in charge, Steve Bruce deployed 5 different formations from the 3-5-2 to the 4-1-4-1.
Howe has changed all that. The former Bournemouth man mostly uses the 4-3-3 formation or a 4-5-1 (which can be converted to a 4-3-3). Every top side has a set midfield which plays most of their games. Newcastle have established that with Jonjo Shelvey, Joelinton and Bruno Guimarães occupying the centre of the pitch.
Allan Saint-Maximin has been terrorizing defenders on the flanks as usual, with Miguel Almiron complimenting him on the other flank. The absence of make-shift defenders means that their defence can stay behind and hold down the fort when required as well.
What's Next For Newcastle United?
The future is bright and there are a lot of things to look forward to next season for the Newcastle faithful. They have been linked to some really good players to better their side next season. My 3 picks for them are:
Dean Henderson
They are looking to sign Manchester United's Dean Henderson to play in goal next season. Henderson has an excellent command of his box and does very well to claim crosses. He is also not afraid of coming forward and playing progressive passes. This will enable Newcastle to fearlessly play a more dynamic and direct brand of football, putting other teams on the back foot for a change.
Amine Gouiri
Newcastle have been linked with OGC Nice's forward, Amine Gouiri, of late. He is a 22-year-old French international who will be an excellent addition to the Magpies. Gouiri is very good at link-up play and will fit right in with Almiron and Saint-Maximin. He has 12 goals and nine assists this season which indicates that he is not only a goal-scorer but also a creative outlet.
Evan N'Dicka
Last on the list is Eintracht Frankfurt's Evan Ndicka. They are not linked to him yet but the recent Europa League winner is out of contract in 2023. If he is looking for a move, Newcastle could build their defence around him. At 6 foot 4 inches tall, N'Dicka is an excellent tackler and could help clean up the Newcastle defence. He is also in the top 99 percentile of passes blocked and top 95 percentile of shots blocked in the top 5 leagues of Europe.
These are just three of a number of players who could join Newcastle United this season. They could also get an anchor in midfield who could hold down the defensive work in the centre of the park while Guimarães and Joelinton play upfront.
(All stats from Fbref.com)