The hype surrounding Detroit's rookie wide receiver Kenny Golladay is growing to be a very real thing, and at a rapid pace. Word out of OTA's already has Golladay looking like the third receiver in the Lions receiving corps, which is good news for Anquan Boldin enthusiasts looking for a replacement level player in Detroit's offense.
The news for Kenny Golladay gets better when you consider that he plays in a prolific pass offense that in 2016, supported three fantasy relevant wide receivers in Golden Tate, Marvin Jones and Anquan Boldin, which is pretty impressive when you consider their pass catching satellite back Theo Riddick still drew 67 targets (no. 8) last season.
The Lions ran the 10th most pass plays in 2016 (627), with Stafford attempting the ninth most pass attempts (595) among quarterbacks in the league, and the seventh most red zone pass attempts (87). Any speculation surrounding whether or not the Lions can support three fantasy relevant wide receivers in 2017 should be supported with a profound "yes", and it all starts with a look back at Anquan Boldin's success with the Lions in 2016.
Anquan Boldin and Vacated Targets
At the start of last season, newly signed veteran Anquan Boldin was initially thought of as nothing more than a supporting cast player who would see limited action and have little fantasy relevance. Most analysts would have thought it crazy to expect Boldin to have the type of season he did in Detroit, entering his age 35, as the veteran wide receiver went on to post a 67/584/8 stat line, while finishing the season with 15 red zone receptions (no. 2) and a 26.7-percent red zone target share (no. 10).
Anquan Boldin is now out, and Kenny Golladay is in, in a what could be a very big way. Kenny Golladay will be looking to not only supplant the red zone receptions and targets that Boldin brought to Detroit in 2016, but also the 95 targets that he received. In addition to Boldin's significant target share, he also saw the field on 87.9-percent of his team's snaps last season (no. 38 in 2016), making him one of the most frequently used slot receivers in the league: 54.5-percent slot rate in 2016 (no. 7 among NFL wide receivers).
The departure of Boldin from the Lions this season should be viewed as addition by subtraction with the rise of wide receiver Kenny Golladay who is a far younger and athletic player, that also possesses greater size than Anquan Boldin.
Who is Kenny Golladay?
Standing at 6-foot-4, Kenny Golladay holds a significant three inch height advantage over Matthew Stafford's favorite red zone target, while also boasting an athletic profile that any quarterback would want in his wide receiver. Golladay brings to the table a 4.50 40-yard dash (68th-percentile), an elite Speed Score of 110.7 (92nd-percentile) and 10.17 Catch Radius (79th-percentile) to go along with his 118.2 SPARQ-x Score (85th-percentile).
In addition to his top-flight athletic profile, During his final season at Northern Illinois, Kenny Golladay notched 87 receptions for 1,156 yards and eight touchdowns, while posting 73 receptions for 1,129 yards and 10 touchdowns the previous year. Golladay posted a 41.8-percent College Dominator Rating (83rd-percentile) and 14.4 College YPR (46th-percentile) with a favorable Breakout Age of 19.8 (68th-percentile).
Kenny Golladay's explosiveness will allow him to make plays in areas where Boldin couldn't simply to due his age and lack of explosive playmaking ability. Last season, Anquan Boldin ranked no. 89 in yards per target with a 6.1 average, while also ranking no. 102 in target distance (7.0 yards) and no. 72 in air yards (367 yards).
Despite his lack of playmaking ability, Anquan Boldin still finished last season as the no. 47 receiver in fantasy points per game (10.80), trailing teammate Marvin Jones (no. 43) by only 0.70 points per game (11.50). It would be an insult to Kenny Golladay's potential to think that he couldn't at least match, if not exceed those numbers if given an opportunity similar to what Anquan Boldin received in 2016.
2017 Fantasy Football Outlook
In 2016, only three teams spread the ball around enough to support three wide receivers with any sort of fantasy relevance similar to the way Detroit did. Both Washington and New Orleans also targeted three different wide receivers a minimum of 95 times according to SportingCharts.com, and it's no secret that the receivers on those teams were considered viable fantasy options, most being far more favorable than Anquan Boldin.
---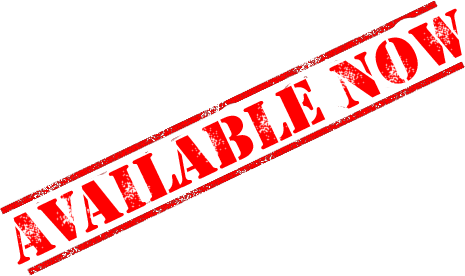 ---
Anquan Boldin's value in 2016 was drastically increased by his eight receiving touchdowns (no. 10 in 2016). His average of 4.2 receptions per game and 36.5 yards per game are paltry numbers to replace, and the worst of any wide receiver to be one of three receivers on the same team to receive a minimum of 95 targets (except for DeSean Jackson's 3.8 receptions per game in 2016).
For two straight seasons, the Detroit Lions have been top 10 in the league in passing attempts, and look to be an elite passing team again in 2017 with the return of Matthew Stafford, Golden Tate and Marvin Jones. The subtraction of Anquan Boldin opens up 95 targets for the talented Golladay, and his size at the position dwarfs Anquan Boldin, who utilized similar size in the red zone to secure eight touchdowns and multiple red zone targets.
The biggest knock against Kenny Golladay will be his lack of experience as a rookie, but his opportunity to make plays appears to be there, in an offense that prides itself on spreading the ball around and allowing wide receivers to make plays.
It's time to put to bed the idea of a crafty veteran returning to the Lions, and instead support the rise of Kenny Golladay, and the cast around him to turn him into a solid fantasy receiver early in his rookie season.