Fantasy gamers are in the home stretch. With the final two weeks of preseason in full swing, the most important part of the fantasy season approaches: draft day. Gamers are finalizing their cheat sheets and dialing in their rankings in preparation to dominate their drafts. This year, more than ever, the hype around specific players has been deafening. With that said, we at RotoUnderworld look to decipher the noise to help dial in which players you can't afford to leave on the draft board. Using advanced stats, metrics, and analytics profiles, this article identifies three players you don't want to leave your draft without.
Dalvin Cook, RB, Minnesota Vikings
Dalvin Cook has had an up and down start to his NFL career. All of which was caused by injury, and none of which by his ability as a player. After suffering an ACL tear in 2017 and a lingering hamstring injury in 2018, the vision now turns to 2019. In 11 games last season, Cook saw a 72-percent (No. 9 among qualified RBs) Snap Share that amounted to a 65.2-percent (No. 10) Opportunity Share. The Vikings made it apparent that Cook would be a staple in the offense given his workload.
Volume is king. But so is production on volume. On 133 (No. 30) carries and 40 (No. 19) receptions, Cook logged 920 total yards and four total TDs. With five games missed in 2018, he ended as the RB31 and averaged 13.8 Fantasy Points Per Game. However, extrapolating per game averages, on a 16 game pace, he would have finished last season with 1,336 total yards and six TDs. Adjusting for per game reception averages and factoring PPR scoring, he would have finished with 226.7 fantasy points. With 14.2 points per game on average, he would have finished as the RB12. He would have had a whopping +1.7 points per game Expected Points Differential. The moderate totals are deceiving when not accounting for games missed. Cook had plenty left in terms of projected production.
Without projecting for a 16-game pace, Cook still put up incredible efficiency numbers as a runner and receiver. His 66 (No. 9) Evaded Tackles and 38.2-percent (No. 2) Juke Rate amounted to 273 (No. 22) Yards Created with a 1.58 (No. 17) Yards Created Per Touch. Bundling efficiency, production, and volume, Cook is a player you can't afford to leave your draft without in 2019.
Tyler Boyd, WR, Cincinnati Bengals
The third year WR breakout trend held strong with Tyler Boyd last year. After being drafted in the second round of the 2016 NFL Draft, Boyd put together an incredible season in 2018. He logged 76 (No. 16) receptions for 1,028 (No. 16) receiving yards, and seven (No. 13) TDs. Averaging 15.8 (No. 20) fantasy points per game, he finished as the WR15. Given his college profile, this shouldn't have come as a surprise to fantasy gamers. With an 18.8 (92nd-percentile) Breakout Age and a College Dominator Rating of 42.7-percent (86th-percentile), Boyd's breakout was imminent.
Boyd was a fringe WR2 last season being masked by the talent of A.J. Green. However, in the eight full games played with Green, he had 66 targets, 49 receptions, 620 receiving yards, and five TDs. In that same span, he averaged 17.7 fantasy points per game. In the remaining six games he played without Green, he managed to compile 27 receptions for 408 rec yards and 2 TDs. Looking at the entire scope of Boyd's 2018 season, he was top tier by RotoUnderworld metrics standards.
Despite having 1.41 (No. 60) yards of Target Separation, Boyd had 389 (No. 16) Yards After Catch and had an 87.4-percent (No. 20) True Catch Rate. His efficiency garnered him a +21.8 (No. 7) Production Premium as well as a 122.0 (No. 8) QB Passer Rating When Targeted. According to Fantasy Football Calculator, Boyd is currently taken as the WR28 in the middle of the fourth round. His ADP value weighted with his 2018 profile makes Boyd a player you cant pass on in drafts.
Hunter Henry, TE, Los Angeles Chargers
Coming back from an ACL tear in 2018, Hunter Henry is primed for a big 2019 fantasy season. In 2017, he recorded highs in every efficiency and production metric we have here at RotoUnderworld. He finished the 2017 season with 45 (No. 17) receptions and 579 (No. 10) receiving yards. The only area of regression for Henry was in TD efficiency. In 2016, his rookie season, he logged eight (No. 1) TDs comparative to four (No. 12) in 2017. However, he saw a considerable uptick in volume in that same two year span. Going from an 11.5-percent (No. 31) Target Share in 2016 to 14.6-percent (No. 17) shows that Henry became much more a part of the Chargers in terms of opportunity.
---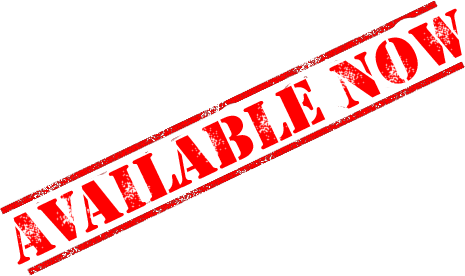 ---
The increase in volume did not come at the cost of efficiency for Henry in 2017. He earned a +15.5 (No. 6) Production Premium while boasting a 72.6-percent (No. 6) Catch Rate. Equating to fantasy points, Henry's 2.27 (No. 3) Yards Per Pass Route garnered 0.50 (No. 5) Fantasy Points Per Route and 2.05 (No. 3) Fantasy Points Per Target. His 88.7-percent (No. 1) Catchable Target Rate helped generate a +16.6-percent (No. 7) Target Premium as well as a 123.0 (No. 3) Passer Rating When Targeted.
Henry's 2017 season suggests that he became a large part of the Chargers receiving gameplan and he ascended with the increase in opportunity. Contrary to the thought that his TD efficiency was due to lack of usage in the red zone, he managed a 19.7-percent (No. 14) Red Zone Target Share as well as a 21.6-percent (No. 16) End Zone Target Share in 2017. Henry's advanced stats and metrics show that he's in for an exceptional 2019 season, making him a player you need to have on your team this year.